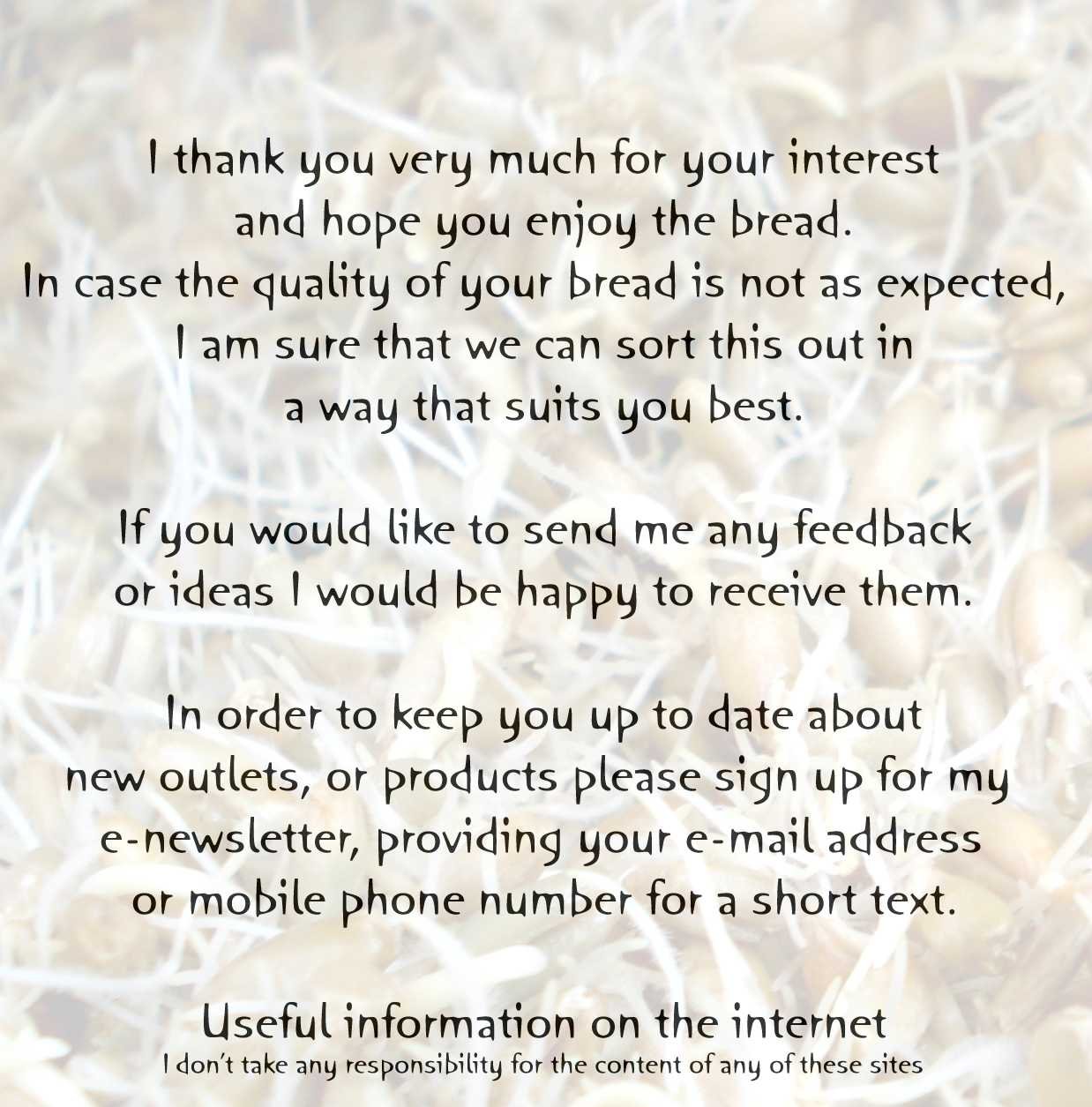 I thank you very much for your interest
and hope you enjoy the bread.
In case the quality of your bread is not as expected,
I am sure that we can sort this out in
a way that suits you best.
If you would like to send me any feedback
or ideas I would be happy to receive them.
In order to keep you up to date about
new outlets, or products please sign up for my
e-newsletter, providing your e-mail address
or mobile phone number for a short text.
Useful information on the internet
I don't take any responsibility for the content of any of these sites
www whitstablefarmersmarket.co.uk
www.thecheesebox.co.uk
www.realbreadcampaign.org
www.slowfood.org.uk
http://en.wikipedia.org/wiki/sourdough